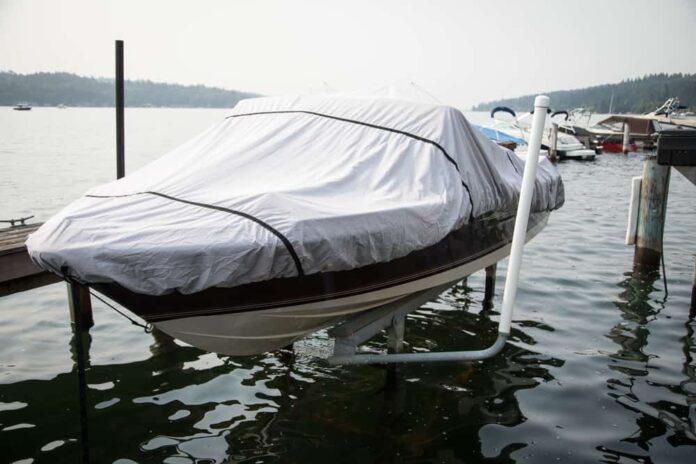 Boat covers play a very significant role in the protection of your boat. Purchasing a boat is a heavy investment, and it is also a very valuable asset if you like to spend a lot of time on the water. Therefore, your boat requires complete safety from dust, grime, dirt and airborne particles.
A boat cover is an essential accessory for all boats, and it has many uses. It keeps your boat clean and dirt free, and also keeps away dampness and mold. A boat cover saves your boat from the ultra-violet rays from the sun. These rays can be very destructive and harmful for color of your boat. Ultra-violet rays from the sun can be the biggest cause of cracking and weakness of rubber on many parts of your boat.
A compatible fitting boat cover can save your boat from animals, especially nesting mammals, squirrels and rodents, which are constantly searching for a place to hide. A good boat cover can be very helpful and saves precious time and money. A boat cover also saves your boat from scratches and other marks, and can perform as a great restraint to theft.
There is a wide variety of boat covers available in the market. Boat covers can be bought in one of two ways, custom cover and universal style. Both have advantages for the safety of your boat.
Custom boat covers come in different styles, length, width and beam that give an outer shell to your boat. The merits of this cover are straightforward, as it fits tightly and covers the complete area of your boat. Typically, custom-fit boat covers are preferred over other covers. They can be a little more costly compared to universal covers, but will be the best selection of your choice.
As a rule, a boat cover comes with its warranty period. If a company doesn't offer a warranty, then it shows that the cover is not of good quality. The fabrics used for boat covers are polyester, poly-cotton blend or polyester-canvas. All of these work well. Polyester is the most popular material as it doesn't stretch or shrink. On the other hand, poly-cotton blend is a mixture of two materials, but cotton-canvas blend is not very good as it can break down. Boat covers come in many different colors – the choice of color depends on you. Just keep in mind that black covers can become the cause of damage of electronic components.
In conclusion, a boat cover is an important accessory for any boat. It not only provides protection from the elements, but also helps to maintain the quality of your boat, thus saving time and money.