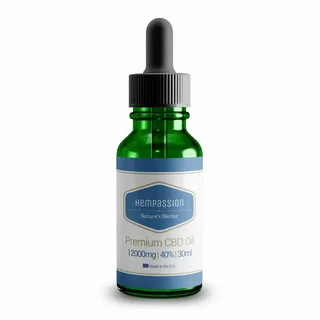 CBD has seen a huge surge in popularity over the last few years. It's gone from a relatively unknown compound associated with illegal drugs to a trending health supplement sold in all major retailers and with an ever-growing number of products available online. This growth has been great for science, helping to change laws worldwide and encouraging research into the many potential benefits of the cannabis plant. But it has also created a market for substandard, unregulated products and an environment where consumers can be easily misled.
In the world of CBD, capsules are one of the most popular delivery methods for a reason: they're an easy and convenient way to take your daily dose of cannabidiol. CBD is a compound found in hemp plants and has been shown to help with a wide range of issues, including anxiety and pain relief. But finding the best CBD Capsules UK can be a tricky task.
The first thing to consider is the amount of CBD you're getting in each capsule: different brands offer differing quantities, from 10mg up to 25mg or more. This is important because the body's endocannabinoid system reacts differently to each individual, meaning the amount of CBD needed to feel a beneficial effect can vary greatly from person to person.
Another factor to consider is the overall quality of the product. You want to find a brand with good reputation and a proven track record, as well as a product that is made using high-quality ingredients. This will ensure you get the best results from your capsules and that they're safe to consume.
Finally, you want to make sure the capsules are legally produced and contain only a low level of THC, the psychoactive component of cannabis. All legal CBD supplements must contain no more than 0.2% THC, which means you can't experience any psychoactive effects or risk addiction when taking them.
We've selected the best brands of CBD capsules in the UK based on a combination of their reputation for quality, their commitment to ethical production practices and the quantity of CBD each capsule contains. We've also looked at customer reviews, and taken into account whether the products are suitable for vegetarians, vegans or gluten-free diets.
Hempura
A well-established and well-respected UK brand, Hempura's capsules are a solid option for those looking for a reliable and simple way to take their daily CBD. They use a basic formula of CBD isolate mixed with coconut oil and terpenes to create their capsules, which are also vegan friendly and gluten free.
Evopure
A small, UK-based company who are an advocate for environmental sustainability, Evopure's CBD capsules (and their CBD oil) are some of the best on the market. They source their hemp from sustainable EU farms and use CO2 extraction methods to preserve the natural state of the plant, while providing a broad spectrum formula that contains a full complement of naturally occurring cannabinoids, flavonoids, vitamins and omega fatty acids to improve CBD bioavailability. CBD Capsules UK