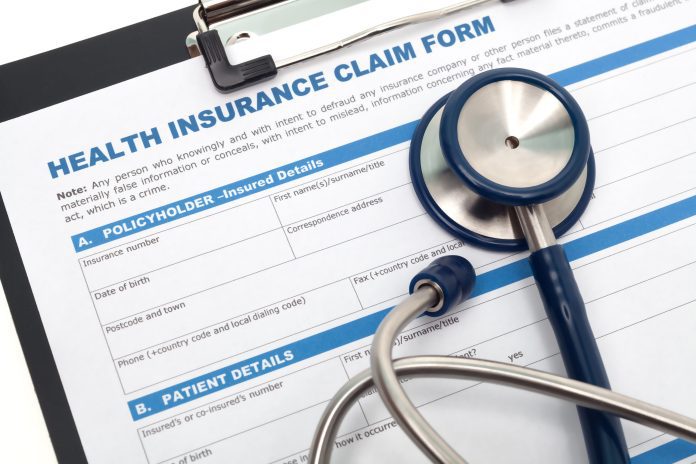 Insurance brokers are unbiased and can help clients select the best policies for their home, business or car. They listen to their clients' liability risks and then search leading insurers for the best policy.
They explain the terms, conditions, benefits and exclusions of different policies. They also help their clients build a liability plan to ensure that all potential liabilities are covered.
They are independent
Insurance brokers are not affiliated with any specific insurer, which allows them to offer a wider range of policies than insurance agents. They are licensed professionals who help clients assess their insurance needs and recommend the most appropriate policy for them. They also provide advice and support on existing policy matters. Insurance agents, on the other hand, typically sell a single product on behalf of the insurance companies they represent.
Unlike captive agents, insurance brokers are required to represent the interests of their clients and not the insurance companies they work for. They also have a higher degree of freedom in selecting the insurance products they offer their customers, which can lead to better results for their clients. Insurance brokers are paid a commission on their sales, which varies according to state laws and regulations. They are also able to negotiate the terms of their contracts.
Insurance brokers can be a valuable resource for businesses with unique insurance requirements. For example, a small business may need to find a health plan that fits their employee pool and budget. The process can be time consuming and difficult, and it may be more cost effective to hire an insurance broker who specializes in this field. Insurance brokers can also save businesses money by negotiating discounts with different insurers. This can significantly reduce the cost of an insurance policy, which can be especially beneficial for small businesses that are struggling to balance their budgets.
They have access to a variety of policies
Insurance brokers can save you money by finding the right policy for your needs. They do this by analyzing your risks and liabilities, and then providing you with several quotes from competing insurers. This way, you can make a fully informed decision about your coverage options. They also have an incentive to help you find a policy that you'll be happy with long term, as they typically get extra commission when clients renew their policies.
Because of their training and experience, brokers have a lot of knowledge about insurance policies and carriers. They can eliminate uncertainty, and explain things like policy limits and supplemental coverage to ensure that you're protected against all possible liability concerns.
Furthermore, they can find the right policy for you, even if you have a pre-existing condition. They can also help you save money by combining policies. They can even negotiate with the insurer to reduce your premium cost.
Insurance brokers are licensed by the state and must pass a background check to be approved as an agent or broker. The licensing process may include a criminal record check, and some states have additional requirements. In general, the license is good for two years. After that, the broker must take continuing education courses to maintain their license. These continuing education courses are a great way to keep up with the latest changes in the industry.
They can help you save money
An insurance broker can help you save money by assessing your risks and liabilities to find the right coverage for your business. They also take the time to thoroughly explain your coverage options, which can help you make informed decisions. They can also help you develop loss-prevention programs to lower your insurance rates. And they can help you shop for renewal rates, which can save you a lot of money in the long run.
Insurance brokers usually work on commission or fees from insurance providers, but they also receive additional commission when you renew your policy. This gives them a strong incentive to offer you competitive pricing and the right coverage for your business.
They are also able to compare policies from multiple insurers to find the best option for your business. They can also search for opportunities to reduce rates by bundling different types of insurance together. This saves clients money by reducing the risk of unneeded claims and underinsurance.
Some insurance companies provide special prices on their products for brokers, which can save you even more. In addition, brokers are skilled at interpreting the fine print and explaining the terms of each policy in a way that makes sense to their clients. This helps them prevent their clients from being over-insured or under-insured, which can cost them thousands of dollars in the future.
They are unbiased
Insurance brokers are professionals who act as liaisons between consumers and insurance companies. They help find policies that meet the client's needs, and they charge a fee for their services. They also earn a commission from insurers and are licensed by state insurance codes. They are not allowed to bind coverage on behalf of the client, but they can present policy options to the client.
An insurance broker will take the time to understand your situation and identify any risks. They will then use their professional impartiality to search the insurance marketplace for a policy that fits your needs and budget. They will then explain the coverage and exclusions in your policy in an honest manner. Insurance brokers are able to offer you the best policy for your money because they are not tied to any insurance provider.
Insurance brokers also have access to many different policies that are not available through other sources. These include special deals that are only offered to insurance brokers. They can also negotiate discounts and offer advice on the most appropriate coverage for your specific circumstances. They will also be with you for the long term, providing support and helping you with claims. They will also help you avoid any loopholes in your policy. As a result, you will save time and money.courtier assurance