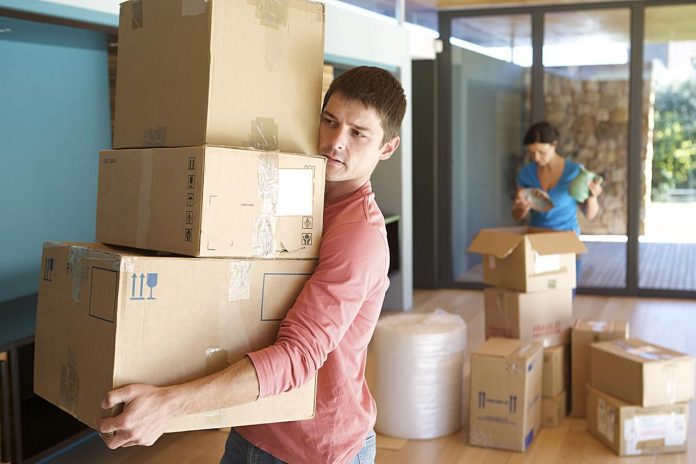 get a moving quote is an important part of the process. It helps you plan your budget and understand the costs involved in a move. You can also save money by asking for a binding estimate or a binding-not-to-exceed estimate.
In general, you should get quotes from three moving companies to make a fair comparison. Some movers may offer online estimates while others require an in-person visit to survey your belongings.
In-home estimate
When it comes to getting a moving quote, you should always get an in-home estimate. This is the most accurate method of assessing your move because movers can see what they will be transporting and any obstacles that might make the move more difficult. This method can be done in-person or virtually by phone or video conference, depending on the company.
While some people may dread the idea of having movers come into their home to take inventory, this is necessary to ensure that you get the most accurate quote possible. Moving companies that don't perform this step are likely to charge more on moving day than what they quoted, as they may not have taken into account additional services, stairs or other factors that would increase the cost of your move.
You can also reduce your moving costs by donating, selling or throwing away unused items before moving. This will lighten the load and save you money on shipping charges. Also, try to move on a weekday instead of the weekend to reduce your move's cost. Another way to reduce your costs is by hiring a PODS container or packing your own belongings, which can be much cheaper than paying for a professional move. This type of estimate is typically called a "guaranteed not to exceed" estimate and can be offered by either local or long-distance movers.
Online estimate
If you're planning to move, getting a moving quote is essential. The process of obtaining an online estimate can vary by company, but most will start with you filling out an online form on their website. After that, an employee will contact you to confirm details and, if necessary, take a virtual tour of your home. Some companies may also request photos or videos of your space to provide more accurate estimates.
The size of your household and the distance of your move will influence the cost of a moving estimate. Generally speaking, larger homes will be more expensive to move than smaller ones. Additionally, long-distance moves are more expensive than local ones. Some moving companies charge by volume while others charge by weight. To avoid being overcharged, be sure to get a binding-not-to-exceed estimate from a company that charges by weight.
Opting for packing services will increase the cost of your moving quote, but it's often worth it to save time and money. To reduce your overall moving costs, consider doing some of the packing yourself. If you do this, be sure to find free or used boxes. Additionally, you can lower your moving costs by purging items before the move. This will help you reduce the total weight of your shipment, which will decrease your moving estimate.
Binding estimate
A binding estimate is the most secure option for homeowners, as it guarantees a fixed price that will not change after the move is complete. It also protects against rogue movers who may try to lure you in with a non-binding quote that ends up costing more than expected.
While a binding estimate can be expensive, it is worth the peace of mind. When choosing a moving company, be sure to compare several quotes from different companies. A significant difference in prices can be a red flag that something is wrong. A good rule of thumb is to get at least three estimates before booking a moving company.
When getting a moving estimate, make sure that the mover gives you an itemized list of all charges. This should include the price of packing, storage and transportation. A good moving company should be able to provide this information quickly. If they cannot, this is a red flag that you should move on to another moving company.
During the relocation process, you can save money on your moving costs by donating, selling or trashing items that are no longer useful to you. You can also reduce your moving bill by choosing a less expensive date or season for your move. Also, ask the moving company how many movers will be working on your move. Adding additional movers to the job increases the hourly rate, but can speed up the move and be worthwhile in the long run.