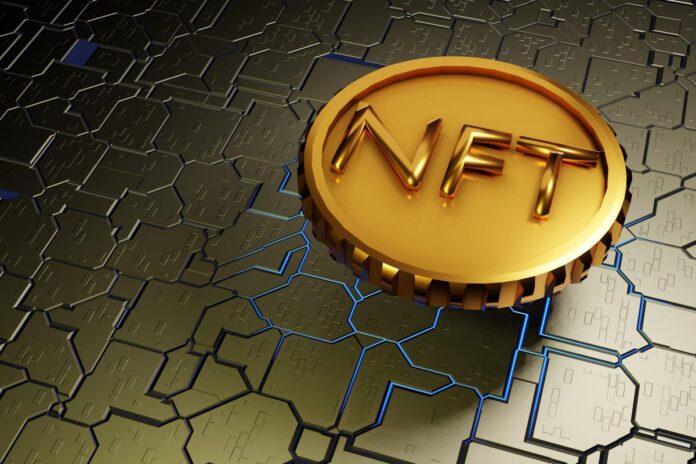 NFTs are currently the most promising blockchain space out there and it's not too late to join in. Remember, although expensive NFTs can fetch as high as $7 million, the majority of the non-fungible tokens sell for under 200$ and many are sold on Opensea where people have Opensea jobs This makes them accessible to nearly any enthusiastic collector who wants to hold a typical NFT for long-term intrinsic value.
In this article we explore the impact of NFTs in the real world. Are they just collectibles or there's actually more to them? Read on to explore 6 other NFT cases with a greater potential of going mainstream in 2022.
EQIFI
The democratization of banking services and processes is a debate that has been around for years now. EQIFI brings the first decentralized DeFi to conduct banking services in crypto (ETH), standard token units (ERC-20), and fiat currencies. In other words, users can trade, borrow, and lend using these options. It's not yet clear whether users must go through traditional banking systems when accessing these financial services. However, what we know is that all EQIFI users will have access to a dedicated banking system with fully-fledged products, such as multi-currency portfolios and credit cards.
NFT Scholarship Program at Yield Guild Games
Axie Infinity is already performing incredibly when it comes to NFT play-to-earn games. However, Axie Infinity focuses primarily on how players can collect battle equipment and breed creatures. These collectibles are NFTs that gamers can benefit from by selling them directly or using them to play to earn more tokens.
Yield Guild Games (YGG) is looking forward to redefining the play-to-earn gaming experience in 2022 and beyond. Users can access the game in two main ways, either through a username and password or mobile phone or desktop playing, or log in with MetaMask, or Web3 wallets. The latter option gives users access to the underlying NFT tokens. Distributing these login credentials using a QR code allows a third party to access the game, play, and distribute the rewards faster.
The scholarship leader then distributes the yield to all participants. The YGG scholarship program is an exciting space to watch as it intends to onboard millions of crypto enthusiasts who can support a digital economic ecosystem without necessarily being tech-savvies.
The Codex Project
Just like any other online investment, NFTs come with risks too. Dubious creators may join a marketplace and dupe innocent collectors. Even worse, you can even end up paying thousands of dollars for an NFT whose intrinsic value doesn't appeal that much as promised by the creator. The Codex project will likely solve this in 2022 and beyond by introducing a decentralized, blockchain-centric title registry for authenticating or verifying NFTs.
Users can access the Codex Viewer and leverage the protocol to authenticate the ownership history of a particular NFT. This innovative mechanism will give collectors more confidence to invest in authentic NFTs and benefit from their long-term intrinsic value.
Proof of Beauty
Can you imagine the ability to convert your blockchain transactions into NFT collectibles? The Proof of Beauty NFT project documents transaction history on the Ethereum blockchain. Although the primary function of this project is to commemorate the history and success of the ETH network by creating awareness, Proof of Beauty released its first NFT series known as the HASH. With HASH, users can turn their blockchain transactions into NFTs and keep them as collectibles or auction them in open marketplaces. In other words, users can create beautiful shapes, colors, and patterns using Proof of Beauty integrated transactions.
It's also worth mentioning that Proof of beauty created the algorithm that facilitated Jay Z's CryptoPunk transaction.
The Metaverse
The Metaverse, a simple phraseology that started as an amalgamation of tech terms, such as virtual reality, mobile gaming, and video streaming will likely disrupt the NFT digital economy in 2022 and beyond. Typically, the Metaverse allows users to immerse themselves in a 3D digital experience using augmented reality headsets or through personal computing.
Companies at the forefront of making Metaverse a reality for the average consumer include Sandbox through its virtual, decentralized gaming world. The Sandbox features a finite land supply (worth about $500 million) where users can purchase parcels and visualize themselves on the platform using avatars. The ecosystem encompasses creation tools and various IPs, such as Walking Dead, Smurf, Care Bear, and Snoop Dog to enhance the overall user experience. Even better, Sandbox is creating premium NFTs around these IPs for users to trade in the platform or other secondary marketplaces.
The Metaverse also presents opportunities for other fascinating technologies, such as VR shopping experience, whether NFT collectibles or virtual real estate properties.
Social Media Influence
Jack Dorsey sold his first-ever tweet as an NFT for nearly $2.9 million. To give you a better insight, a tweet featuring five words, "just setting up my twttr," attracted tens of NFT enthusiasts who were willing to part with millions from the word go. The auction also featured other tweets from known personalities, such as Elon Musk that attracted bids of up to $1.1 million.
The tweet will still be on Twitter but the collector retains its ownership through a signed virtual autograph. We anticipate seeing more social media NFTs in 2022 and beyond as influencers autograph their experiences as digital collectibles.
What More to Expect in 2022 NFTs?
From these use cases and many more not mentioned here (still in infancy), we can see a possible fusion of NFTs with DeFi as the basis of upcoming projects