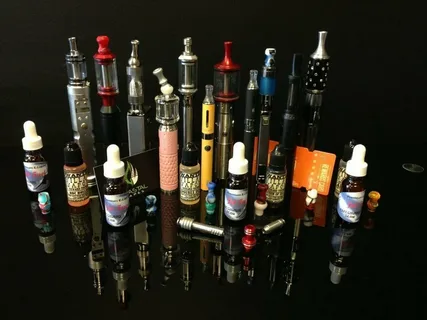 RELX combines elegant designs with next-generation technology to provide an amazing vaping experience. Their devices are designed in an advanced research and development center and produced in one of the world's largest e-cigarette factories.
Relx's devices are simple and easy to use. They have two parts: a battery device and a pod. They attach together magnetically and can be swapped out for new ones when the e-liquid runs out.
Reliability
Relx vape products are designed at a cutting-edge research and development center and produced in one of the world's largest e-cigarette factories. These innovative products are easy to use and perfect for newcomers to the vaping world.
RELX's products are laboratory-tested to ensure that they do not contain any elements that are hazardous to the end users. They also undergo sensory analysis to ensure that they taste as good as they look.
The Relx classic is draw-activated and features a little teardrop LED that lights up to let you know it's active. The device can last up to a full day with just one charge. To recharge, simply connect the micro USB cord to the port on the bottom of the device.
Relx's pods are made with food-grade ingredients and are suitable for most adults. They are available in several flavors, including Strawberry Ice and Peach Tea. These delicious pods will leave you wanting more.
Easy to use
RELX vaporizers are easy to use and require little maintenance. Keeping the device clean is important to prevent clogging and leaking. You can use a Q-tip dipped in isopropyl alcohol to clean the device chassis. After cleaning, make sure that the atomizer coil is dry before re-inserting it into the device chassis. It is also recommended to remove the pod from the device during air travel, as rapid change in air pressure can cause leaking.
To recharge the device, simply attach it to a power source. It takes about 45-60 minutes to charge fully. The LED indicator will turn red during charging and green when the device is fully charged. Changing the pod is also quick and easy. Relx pods are pre-filled with salt nicotine e-liquid and come in a variety of flavors. These pods are designed to be disposable and can be thrown away after their life cycle. Each pod can provide 300 puffs and contains 1.9 mL of liquid.
Variety of flavors
Relx pods are available in a variety of flavors to suit any taste. These compact devices can fit comfortably in a pocket or small bag, so you can enjoy your favorite vape flavor wherever and whenever you like. RELX's vapor technology ensures that you'll have an enjoyable and satisfying vaping experience.
The company has invested heavily in advancing its laboratory facilities, which are used to guarantee product quality and conduct research into vaping safety. Every device undergoes 200 tests in a 20,000m2 ISO eight cleanroom, and the company uses only food-grade ingredients for its e-liquids.
Moreover, Relx pods are more economical than traditional cigarettes. They don't produce a strong odor that clings to clothes or lingers in the air, making them more convenient for people who live or work in places where smoking is prohibited. Relx Pods also come in various nicotine strengths, so you can choose the right one for your needs. Nevertheless, it's important to follow responsible vaping practices, and never use the devices or e-liquids in environments where smoking is prohibited.
Safety
RELX devices are designed to be safe and easy to use. Their sleek, stylish design makes them aesthetically pleasing and comfortable to hold. Each device features a leak-resistant pod that prevents condensation from compromising the purity of the e-liquid inside.
The pods are filled with high-quality salt nicotine e-liquids and come in flavors such as classic tobacco, blueberry lemon tea, Ludou Ice, white freeze, and dark sparkle. The device itself has a long-lasting battery that can provide up to 350 puffs. The device is also completely disposable, so it does not require refilling or maintenance and can be thrown away once it has reached its end of life.
While it is important to remember that vaping is not completely harmless, it has a much lower risk of harm than traditional cigarettes. In addition to avoiding tobacco, e-cigarettes do not contain the thousands of chemicals that result from cigarette combustion. These chemicals can cause a number of health problems, including lung cancer and other serious diseases.relx 電子煙