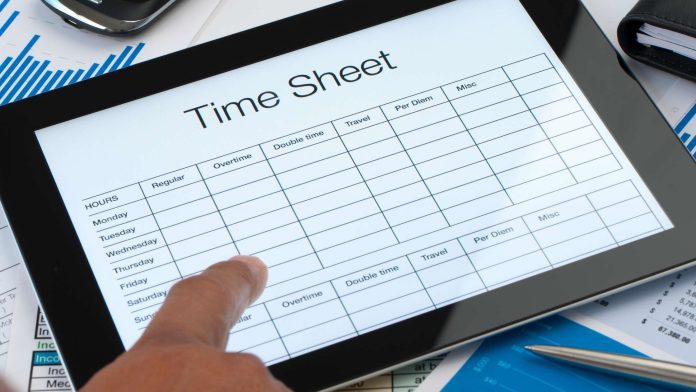 Unlike time clocks, which require employees to manually punch in and out each day, electronic timesheet allow workers to enter their hours directly into a system. Managers then review the submitted hours and approve them before forwarding them for payroll processing.
Timesheets provide many benefits, from ensuring compliance with labor laws to streamlining operations. They also help with client billing and project management.
Time tracking
Whether you run a small business, a team of freelancers, or a large multinational corporation, time tracking is an important part of the work process. It helps ensure that employees are compensated fairly, and it allows managers to track project costs and profitability. Additionally, it provides an overview of how work is being prioritized, allowing companies to save money by stopping or reassigning unprofitable activities.
Timesheets are also used to record hours worked for payroll, and they are crucial for calculating overtime pay. They are also needed for generating tax reports and meeting audit requirements. For this reason, choosing a robust, user-friendly software solution is essential. It should allow for customization to fit the needs of different departments and teams, and provide around-the-clock support. It is also important to consider whether the software supports multiple operating systems. A good time tracking system should also offer a variety of filters and visualizations to meet various reporting requirements.
Payroll
In addition to tracking work hours, timesheets also help employees track leave, expenses and project costs. They also provide managers with valuable insights into employee productivity and performance. These insights can be used to improve employee efficiency and reduce project delays and overspends.
Timesheets are submitted by employees at the end of each payroll period (weekly, bi weekly or monthly) to their supervisors for review and approval. Once approved, the timesheet is sent to HR for payroll processing. Depending on the company, the HR department may consider overtime, vacation, holiday and accruals in the final calculations.
Using a digital timesheet solution can streamline the payroll process and lower the risk of errors caused by manual data entry. The best solutions allow for easy integration with payroll systems, making the transition between paper or Excel spreadsheets to online software a seamless process. They can also be configured to manage time hours exceptions, validations and adjustments on one unified platform.
Project management
Timesheets are a critical component of project management. They help managers measure performance, compare expected costs with actual costs, and monitor project progress. They also allow them to identify problems early and take corrective action.
In addition, they can be used to generate invoices and send them to clients. This saves a significant amount of manual work. Additionally, a timesheet system can be used to automate the payroll process and reduce labor costs.
The best timesheet software offers a user-friendly, mobile interface that makes it easy for employees to log their hours. It can also track employee time off and provide reports based on these data. It also helps to ensure compliance with industry and legislative regulations. The solution should also offer real-time data validations and loop in project managers, supervisors, and stakeholders. It should also enable users to add notes to individual entries and an overall timesheet. This way, managers can keep track of employee attendance and ensure that all required activities are covered.
Accountability
While many companies use time tracking software, it's important to remember that these systems are not foolproof. They rely on the human interaction factor, and it's only natural that mistakes will occur. These mistakes could be wholly unintentional or, in a worst-case scenario, intentional manipulation of work hours by team members.
Timesheets help businesses improve accountability in the workplace by providing a clear record of employee activities. They also make it easier for managers to evaluate employees' performance. They can use these records to assess productivity and determine whether they should offer a promotion or adjust workload distribution.
A unified solution for time tracking is necessary to ensure accurate payroll processing and prevent legal issues. You can avoid time theft by using tools like geofencing, screenshots, and URL tracking to monitor employee activities. This can also encourage greater transparency in project management and improve overall company efficiency. This type of accountability is crucial for ensuring that projects stay on budget and are completed on time.