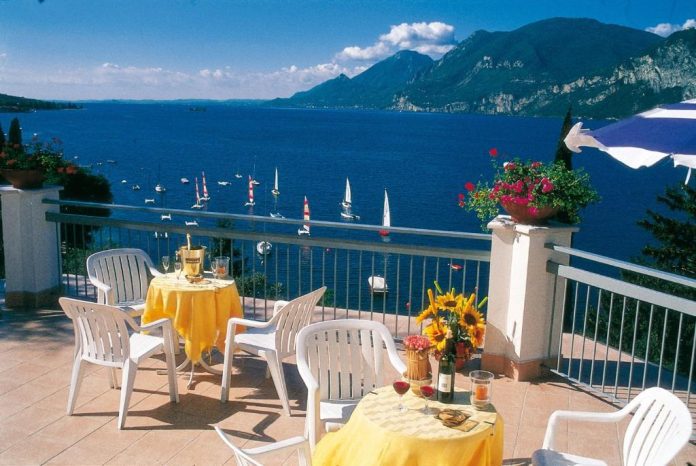 The wellness and spa industry has grown into a multi-billion dollar market. It advocates for inner and outer beauty. From cryo chambers to infrared saunas, NYC's new wellness spas are attracting celebrities.
Health spas are usually destination retreats or health resorts that include a comprehensive experience of physical fitness activities, nutrition (like vegan and raw food), spiritual inspiration, detoxification practices, stress reduction exercises and sleep support.
Benefits of visiting a spa
Spas offer a variety of treatments that can improve the health of your skin, hair, and body. These include exfoliation, therapeutic mud wraps, and manicures and pedicures. However, you should be aware of the potential risks of these treatments. For example, a full-body exfoliation can cause tiny breaks in the skin, which can increase the risk of germs entering the body.
Many spas also offer massage therapy. The benefits of massage include reduced stress and improved circulation. It can also help to relieve aches and pains caused by arthritis, fibromyalgia, and other conditions. Massage also helps to increase the production of serotonin and dopamine, which are chemicals that help control brain activity.
Visiting a spa can also boost self-esteem and enhance mental clarity. In addition, spa treatments can reduce the frequency of migraines and headaches, which are common causes of absenteeism from work. They can even help fight infection by boosting the immune system. Spa treatments may also improve your sleep patterns, which can help manage stress and depression.
Enrichment in the beauty and physical appearance
The benefits of visiting a spa are many. Among the most important are that they offer an opportunity to relax and rejuvenate. This can lead to an improved attitude and a healthier lifestyle. Moreover, it can also help one to lose weight and improve their overall appearance. Additionally, it can boost the immune system and promote better sleep.
A good health spa should have a variety of different treatments. This may include saunas, hot tubs, steam rooms, massages and other body treatments. It should also have a variety of healthy food options. Some are geared towards weight loss with diets that are low in calories and have strict portion controls, while others are more focused on training.
Grayshott Health Spa in England is modeled after the Austrian and Swiss retreats like Viva Mayr and Lanserhof. But it has a quintessentially English touch, with a charming country house hotel and well-tended gardens. It even has a clinic attached to it, making it a great choice for recovering from serious conditions.
Effective in losing weight
Getting regular spa treatments can help you achieve your weight loss goals. For instance, a slimming body wrap will facilitate weight loss by accelerating the breakdown of fat cells. Moreover, it also promotes healthy skin. Another treatment to try is cool sculpting, which freezes the fat under your skin. Besides these, spa massages will reduce stress levels and improve your overall health. They will also boost your energy level and help you sleep better at night.
In addition to helping you lose weight, spas can help you heal from injuries that prevent you from working out consistently. This means that you'll be able to exercise more effectively, which will lead to more weight loss in the long run.
A health spa is a multi-day destination retreat or resort that offers a holistic rejuvenation of the mind and body. It typically combines spa services, physical fitness activities, wellness education, and healthful cuisine. For example, Grayshott Health Spa is modeled after the famous Austrian and Swiss spas like Viva Mayr and Lanserhof.
Relieves stress
Modern health spas focus on a blend of physical and mental improvements. They offer detoxification, re-engage unused muscles, and reduce stress levels. They also promote healthy eating habits and can help you lose weight. Some even have infrared saunas, which are touted by celebrity wellness gurus like Gwyneth Paltrow and Kourtney Kardashian.
There are many things that can cause you to feel stressed, such as work deadlines, a busy family life, and caring for an aging parent. These pressures can lead to tense muscles and headaches, and can interfere with your sleep quality. Visiting the spa regularly can help you relieve this stress and avoid it from building up to harmful levels.
Another benefit of spa treatments is that they improve the quality of your sleep. During a massage session, the sympathetic nerves that are responsible for elevating blood pressure are soothed, which can lower your risk of heart disease. Moreover, the feel-good factor that is generated by the treatment can be transferred to you and can drastically alter your approach.wellness und spa