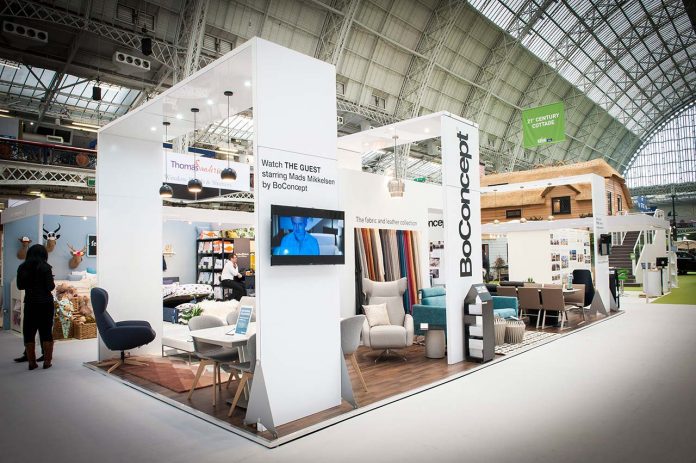 5 Tips For a Great Exhibition Display
Exhibition displays are an excellent way to showcase your brand and products. They are easy to use and set up, and provide a powerful visual presentation. Furthermore, they are also cost-effective and easy to maintain. Here are a few tips for a great display. Make sure you choose an exhibition display that fits the style of your business and budget.
Trade show displays are easy to set up
A trade show display can be an easy way to promote your products or services at a trade show. These units are easy to set up and transport, and they can also be customized to fit different space requirements. They are also relatively inexpensive and easy to find. Pop-ups are also a good option if you're limited by space, and they can be easily set up for different purposes.
Trade show displays can be as simple as custom-printed literature or a large backdrop banner. You can even use your logo on the cover of a brochure or promotional material. Promoting your logo is a great idea at trade shows, as it helps to leave a lasting impression on prospective customers. This is especially important if you'd like to make a good first impression. If customers remember your brand, they're more likely to come back and buy your products.
Trade show displays come in millions of shapes, sizes, and styles. It's important to select one that suits your strategy, your staff, and your budget. You may want to consider the advantages and disadvantages of each option, and adjust your strategy accordingly. If you're focusing on meeting and greeting prospects, you'll want to use a display with a central location. But if you're demonstrating products, you may need more room and a TV monitor.
Trade show displays made from modular components are easy to set up and transport. They feature lightweight and durable materials like aluminum frames and polyester fabric panels. Some models also have lighting systems.
They provide a powerful visual presentation
The visual presentation is a key component of an exhibition display. Proper lighting helps create various moods and ambiances for visitors to experience. Different types of lighting can evoke a wide range of emotions in an audience. Photographs are also helpful in creating an immediate impression of the display.
Exhibition displays can range in size from portable kiosks to prominent bespoke exhibits. They can be highly effective in conveying the company's message to the public. They also offer a wide range of design and layout options, which can be tailored to meet a company's event marketing goals.
They are cost-effective
Buying your own exhibition displays is a big investment for a small business, so renting them is a smarter way to go. Renting your own display allows you to test the layout without committing your capital to its purchase. In addition, you won't have to worry about maintenance or storage costs, and you'll always have the display in tip-top condition. Renting a display also gives you the opportunity to test your business ideas in a trade show environment.
You can easily add portable display elements to your exhibition display, such as iPad stands and literature racks. You can also add new display lighting. And you can add graphic panels to add a professional touch to your display. You can also use printed header panels to display your company's logo. Retractable banner stands are another great option. These banners can be a great way to show off your products and services. Plus, they cost a lot less than buying brand new ones.
In addition to the benefits of renting, a trade show display is a good option for companies that are not participating in trade shows. Without trade show participation, there is little reason to buy your own exhibition display. Not only is renting cheaper, it also eliminates the construction costs and post-show storage fees.
The modular nature of these trade show displays makes them extremely durable and easy to transport and assemble. They're also made of heavy-duty polyester or nylon, which means they'll stand up to the test of time. And, what's more, these displays are also reusable.
They are easy to maintain
Exhibition displays are easy to maintain, which makes them ideal for a busy museum or gallery. They are made with light weight materials that can be fixed to the walls using Velcro adhesive patches. If you have paintings, consider hanging them on two wires attached to sturdy picture hooks or on two D rings suspended from a picture rail. For more fragile items, you can purchase a custom made support made from acid free board and hot glue. You can also use museum wax or wire wrapped silicone tubing to protect and secure your objects. Label each item clearly to make it easy to find.
Exhibition displays are not just for corporate use. Schools also need attractive displays. Folding panel displays are a perfect option for showcasing posters, leaflets, and photos. They are portable and easy to assemble. The H&H Group will help you determine which specifications are best suited to your event.
Exhibitions are a great opportunity to showcase your product and build relationships with a large variety of potential clients. They can help you gain new customers, build networks, and learn about competitors' innovations. Choosing an exhibition display depends on the size of your business, the products you want to show, and your budget.
Fabric trade show displays are a popular choice among exhibitors. However, fabric is prone to stains, rips, and fading. It can also develop mold if not stored properly. The good news is that fabric is easy to care for. Simply wash your hands before touching the fabric to prevent causing damage
Exhibition displays can convert sales in two ways: by increasing customer interaction with your exhibit and by identifying qualified prospects. These leads can be passed to your sales staff for follow-up. But what if your leads don't convert into sales? How can you make sure that more of your visitors convert into qualified leads?
The first way to ensure that your exhibition displays are converting prospects is to ensure that they're properly designed. An effective design will be eye-catching and attract traffic to your booth. You can also hire professional booth designers to ensure that your display stands out from the crowd. These designers will design your display so that it will catch attention and generate leads. You should also ensure that your exhibition displays include a lead capture form and a sales funnel so that you can convert your leads into sales.