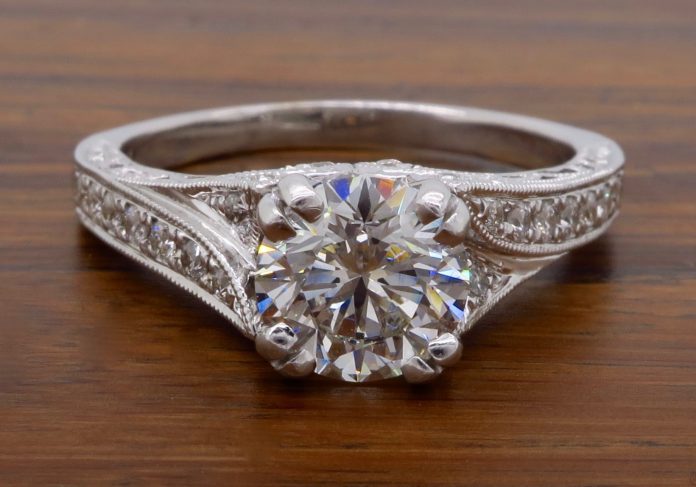 In a world of glittery sparkle-filled halos, Vintage engagement rings offer a timeless beauty that will last for generations. But there are a few things to keep in mind before diving into this jewelry style.
Rings that are older may require more care than newer rings, including bringing it to the jeweler for professional cleanings. Additionally, older rings may have loose stones that need to be secured.
One-of-a-Kind Pieces
Whether you're looking for an antique sapphire engagement ring or an Art Deco style, vintage rings come in all shapes and sizes. These pieces have a distinct beauty that stands out from modern designs, thanks to their intricate details and Old World charm.
To spot a true antique, you can look for engravings and ornamentation like filigree, which often refer to specific eras. The cut of a diamond or other gemstone can also help determine its age. For example, rings with a table cut (square with a flat top and few facets) were popular in the 1800s.
At James Allen, you can browse authentic antique and vintage engagement rings from a variety of eras. The site's easy-to-use interface allows you to experiment with multiple criteria, and its experts can even source rare antique pieces if you need something truly special. However, keep in mind that these rings will require extra care and upkeep compared to modern styles.
A Piece of History
With their unique history and timeless beauty, vintage engagement rings are a special choice for those who want a one-of-a-kind symbol of their love. From Art Deco geometric designs to Victorian filigree, there are many options available for those looking for a piece of jewelry that is both beautiful and meaningful.
As a general rule of thumb, an antique is anything over 100 years old and a vintage means something that isn't quite as old but is still older than contemporary or modern jewelry. However, there are some pieces that fall into the category of both antique and vintage such as this vintage floral halo ring from James Allen.
Keep in mind that an actual antique ring is going to be more expensive than a new, vintage-inspired ring since it's a real original from a certain era. That said, a vintage-inspired ring is a fantastic option if you're interested in the look of an antique but don't want to deal with the added cost of an actual antique.
A Statement Piece
If you're looking for a ring that stands out from the crowd, a vintage piece can be the perfect option. Many vintage designs are adorned with intricate detailing and distinct features like milgrain and filigree that simply can't be replicated in contemporary rings.
Additionally, vintage-style rings often feature higher quality materials and durable gemstones that can withstand the test of time. So, not only are vintage engagement rings a timeless choice, but they also have the potential to be an heirloom piece that can be passed down from generation to generation.
If you decide to go with a vintage engagement ring, be sure to consult with a jeweler who can help you maintain its beauty. Certain gems, including opals and pearls, are easily damaged by harsh jewelry cleaners, so it's important to find a jeweler you can trust to properly care for your ring. They can also alert you to any issues with your ring, such as loose stones, before they get worse.
A Treasured Keepsake
Whether you're shopping for an engagement ring or just another piece of jewelry, vintage styles are a timeless treasure to be enjoyed for generations. The unique details that come with these rings give them a special charm that makes them stand out and add to their heirloom quality.
For example, this authentic Edwardian-style option is a stunner with a gorgeous Old European cut center stone and milgrain accents throughout the head and band. It also has a flowery design around the sides of the halo and band that creates a truly unique look.
You can also find options like this one from Tacori, which features a sapphire center stone and a diamond halo. Its floral motifs are very feminine and the intricate metalwork is simply stunning. It's important to note that these types of rings aren't for everyone and will require more care than your average everyday ring. Be sure to ask your trusted jeweler if it's something you want to commit to.