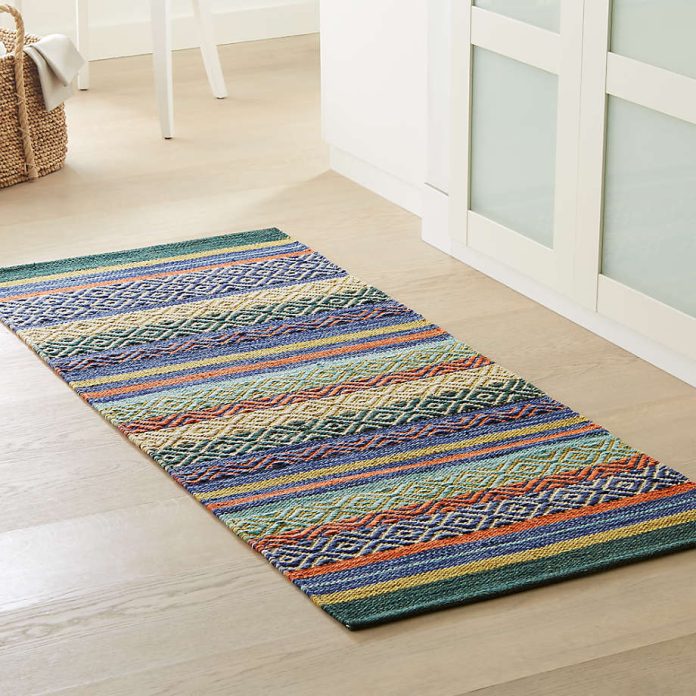 Exquisite oxidized colors, posh pastels and whimsical botanical designs make vintage turkish rugs a designer go-to. They're perfect for rustic spaces and palatial drawing rooms alike, offering multiple styles to pull a space together.
Turkish rugs have been an essential element of interior design for centuries. Their intricate patterns and lustrous wool are not only a fine example of regional craftsmanship, but also showcase the rich cultural expressions of Turkey's past. These tribal weaving traditions have evolved over the centuries through the influence of the many civilizations that inhabited the Anatolian region – Turkish, Armenian, Caucasians and Kurds. Regardless of the origins of the region's weavers, their shared passion for creating rugs led to distinct and elegant styles.
The early Ottoman period saw significant changes in rug design. The historical weaving center of Oushak gathered the most skilled weavers and established itself as a leader in Oriental carpet production. During this time, geometrical motifs returned to prominence with an emphasis on the Gol (octagonal or twofold rotational symmetry) and star-shaped medallions. Other important motifs of this period include the Crivelli Star and Ghirlandaio styles.
Tribal weavings remained prevalent throughout the region as well. The eastern and central regions of the Anatolian peninsula were host to a variety of tribal carpet traditions with peoples of Turkish, Armenian and Kurdish descent. These mountainous, remote regions of the country were isolated and highly concentrated in culture and artistry, producing distinctively regional styles.
The best tribal rugs of this era are known for their soft, lustrous wool of a remarkable quality – a direct link to the weavers' sheep herding heritage. They often feature natural dyes that range from a deep rose to burgundy hues – a result of the use of rare cochineal dye from Kerkes beetles imported from the West Indies. These vibrant hues are enhanced by elemental, idiosyncratic designs that display a pronounced sense of symmetry.
Vintage turkish rugs are also an excellent choice for adding that coveted "lived in" look to modern home decor. This style – sometimes referred to as "distressed vintage rugs" – is achieved through a process of updating authentic antique rugs by over-dyeing them with color. This technique re-purposes an existing rug to suit current tastes while acknowledging the craftsmanship and care that went into creating it in the first place.
The process of over-dyeing vintage rugs is carried out on authentic antique rugs that have been worn, faded or unloved. These older rugs are then hand-dyed with a new color, giving them a refreshed appearance without compromising the integrity of their original weave and design. This updated look is a popular way to add the timeless beauty of an antique Turkish rug to your modern home while embracing a sustainable practice.