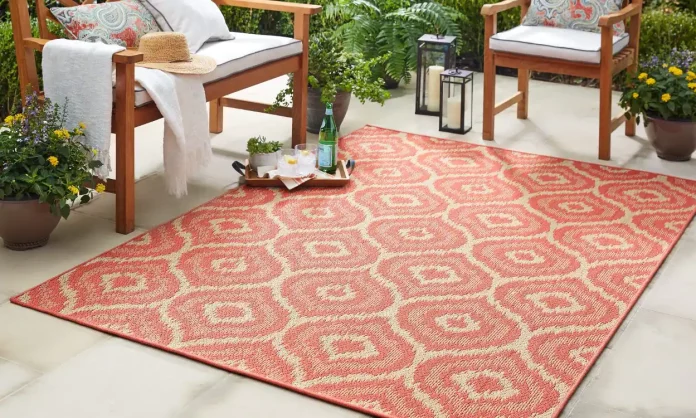 Vintage turkish rugs are highly versatile and can be used as floor coverings or a statement piece for an interior. They are suitable for both traditional and modern styled homes and can even be used as a hanging wall decor or stair runner.
These rugs are usually one-of-a-kind and can help to bring an entire room together or add that special wow factor.
Origin
Vintage Turkish rugs are a go-to for designers seeking a bold, directional statement. Their intricate patterns and oxidized colors evoke bohemian allure and effortlessly tie rooms together.
Located at the crossroads of Europe and Asia, Turkey has long been a natural conduit for cultures in both regions to interact and share their weaving arts. As a result, artisanal Turkish rug production has been a fluid and dynamic enterprise with many distinct styles and techniques throughout the centuries.
The earliest surviving kilims date to the thirteenth century, when Seljuk rule reached its height in Anatolia. These ancient rugs incorporated motifs from their native homeland as well as the influences of their western neighbors in Persian, Armenian and Caucasus cultures.
Materials
Turkish rugs feature bold colors produced using natural dyes derived from roots, vegetables, plants and flowers. The wide range of color options gives weavers more freedom to create unique designs and patterns that complement any decor style.
Antique Turkish rugs are woven with wool that has high strength and a naturally lustrous finish. It's also pliable and easily woven, making it the ideal material for creating stunning carpets.
Vintage Turkish rugs blend beautifully with many interior design styles, including bohemian and eclectic decor schemes. They're also a great choice for traditional and minimalist spaces. The variety of sizes and designs available means that there's a Turkish rug to suit every home.
Styles
Whether flat-woven kilims or luxurious hand-knotted hali, Turkish rugs are revered for their color harmony and traditional designs. They often feature patterns of hexagons, squares and rhomboids and border designs with Kufic-like ornaments. Weavers use Ghiordes knots, which involve wrapping two weft (crosswise) threads around one warp (lengthwise) yarn, giving them lushness and durability.
Natural dyes mellow over time, adding a warm, muted appearance to antique Turkish carpets. The weft also carries a slight sheen, which complements the colors in a rug and adds depth to the overall look.
Whether you want a kilim that looks comfortable lived-in or a hali with a more vibrant hue, curated searches from our favorite retailers will help you find the perfect vintage Turkish rug for your home. Start by selecting material, color and size to narrow your search.
Distressed
With their versatile look & feel, Turkish vintage rugs pair beautifully with a variety of decorating themes. Dressed down for a bohemian style or positioned under your dining room table to add a bit of formality, these rugs work in almost every setting – even more so when distressed.
The woven treasures of Turkey, whether flat-woven kilims or lushly knotted hali, reflect traditional rug weaving techniques and unique motifs. From vibrant ruby reds and misted blues to entwined botanical designs and rhythmic geometries, these rugs tell a story that spans centuries.
Overdyeing is a technique that revives the color palette of a vintage rug. This is accomplished by shearing the rug to help break down the fibers and laying it under the sun to mellow the colors, all without any chemical processing.
Overdyed
Vintage overdyed Turkish rugs have become a designer go-to to add an aged, worn-in look to a space. They're a great way to add color without overwhelming the rug with too much saturation, as each piece takes the dye differently.
Our artisan partners start with a hand-knotted vintage rug and then shear the pile to help 'distress' it for overdyeing. Then, they use monochromatic vegetable dyes to recolor the rug.
The ancient weavers of Anatolia played a crucial role in introducing Oriental carpets to Europe, so it's no wonder that antique Turkish rugs are coveted by interior designers today. They feature everything from intricate Safavid Persian symbols to lustrous pastels and monumental botanical designs. Whether you're looking to elevate an elegant living room or a rustic kitchen, there's sure to be a Turkish rug that fits your needs.