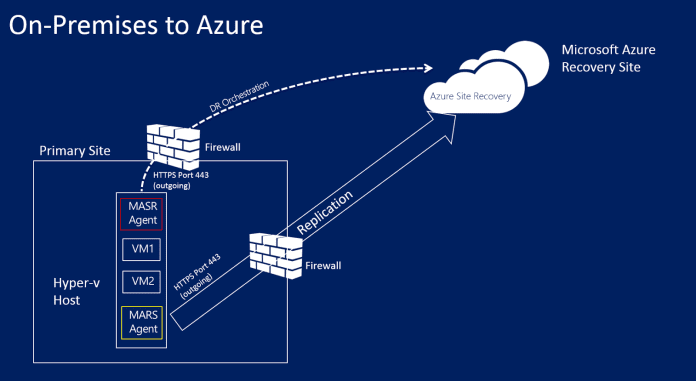 Azure Site Recovery is a disaster recovery service that protects on-premises VMware and Hyper-V virtual machines and physical servers. It includes a configuration server, process servers, and master target servers.
In the Azure portal, create a new Recovery Services vault. Provide a name for the vault and choose a resource group.
Configuration
Azure Site Recovery is a disaster recovery solution that lets you replicate your critical VMware and Hyper-V workloads to the cloud. It can also protect physical servers. This solution from Microsoft enables you to keep your business-critical data offsite and provides continuous replication to minimize the time to recovery for applications. To help you meet your RTO and RPO objectives, Azure Site Recovery uses a process server, master target server, and a failover policy. It also encrypts data in transit and at rest to protect your data from unauthorized access.
With Azure Site Recovery, you can implement a comprehensive business continuity and disaster recovery (BCDR) plan for your organization. It replicates virtual machines and physical servers hosted on a variety of platforms to the Azure cloud, and can also move them from one region to another. It can even replicate between a single zone in an availability zone in the same region. Its architecture is based on Azure Traffic Manager, Azure Virtual Network, and Azure Active Directory.
Backups
Azure Site Recovery is an industry-leading Disaster Recovery as a Service (DRaaS) solution that enables you to quickly recover your on-premises and cloud workloads with minimal downtime. It combines backup, replication, failover, and recovery to allow you to keep critical applications running in the event of an outage.
A key component of ASR is its backup process, which replicates data to a secondary location. You can replicate data continuously or on a schedule, depending on your needs. ASR also offers the ability to revert to previously saved backups, allowing you to restore your environment from any point in time.
When using ASR, you must ensure that your backup VMs have enough storage space for the entire duration of the restore process. In addition, you should be aware that restoring a VM takes queue time and transfer time. This is a key consideration when determining how often you need to back up your VMs. You will also need to determine your budget for ASR, including protection and compute prices for the VMs.
Replication
The replication process is the heart of the azure site recovery step by step solution. It creates a copy of your business-critical workloads and stores it offsite in an Azure backup region to protect against failure. Replication is designed to meet your RPO and RTO goals without impacting your production environment.
To configure replication, start by creating a Recovery Services vault. This vault contains the settings of how replication will occur and monitors it as it happens. You can create a vault for Hyper-V or VMware virtual machines, physical VMs, or both.
During the creation process, you can specify your replication settings, including the target Azure region and storage account. You can also use the recovery services vault to monitor replication jobs and to check that your disaster recovery environment is ready for a failover event. You can also perform a test failover to simulate the failover process without impacting your production environment. Additionally, you can monitor replication health and performance and provide regular disaster recovery training to ensure that your team is prepared for a disaster.
Failover
Azure Site Recovery (ASR) is a cloud disaster recovery solution that helps you to protect on-premises physical and virtual Windows and Linux workloads by replicating them to another location. It also allows you to test your Disaster Recovery plans without disrupting production environments. This way, you can be sure that your business can continue to operate after a disaster.
To use ASR, you need to create a Recovery Services vault, which contains the settings for replication and monitoring. Once you have created a vault, you can enable replication to create an up-to-date copy of your data in another region or availability zone.
This can be a cost-effective option for small businesses because you only pay for the resources that you use when the replication is active. It can also be integrated with other services in Azure that help you to automate your Disaster Recovery readiness plan. This includes Traffic Manager, Azure Active Directory, Virtual Network, and VPN Gateway — all of which run in high-availability environments that are patched and supported by Microsoft.