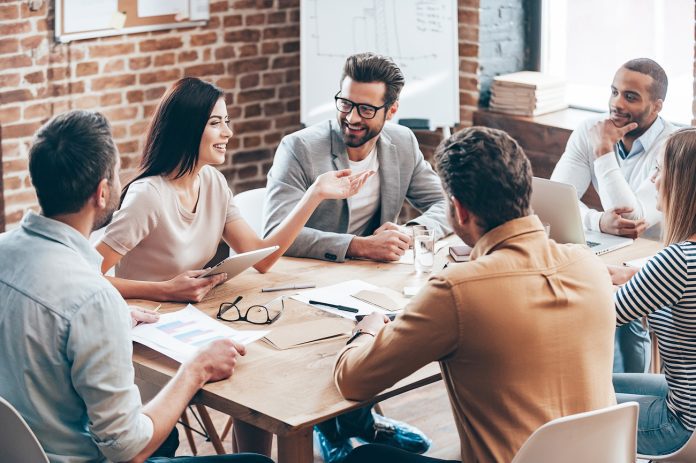 A company's success depends on its ability to reach and engage today's decentralized, deskless employees. Employee communication apps help organizations keep their team members informed and connected, no matter where they are working from. They provide a better alternative to clogged internal email and a way for managers to share important company news in an immediate, engaging manner.
Some employee communication apps focus on the latest company news and others are designed to build a community of teamwork with features like an activity feed, people directory, podcasting, rewards tools and more. To choose the best app for your business, start with a clear idea of what you want it to achieve. Then research the options to find a tool that matches your objectives.
Slack is a popular peer-to-peer messaging platform with a number of features that enhance teamwork and collaboration, including dedicated channels for topics or projects and huddle video calls. Administrators can also create a custom URL for each channel and control who sees it. The app also has a document library and an easy-to-use workflow management tool. However, some users complain that Slack sometimes lags and crashes and would like more customization options.
Workplace is a communications app managed by Facebook and used by some of the world's biggest companies. It combines an intranet, email newsletter and company news feed with instant messaging and an employee directory. Admins can create and publish content to be delivered to workers at scale and personalize messages by user, location or time of day. They can even include short polls and surveys to gather employee feedback. Workplace's insights area displays engagement data in easy-to-understand visual charts.
The app is available for iOS, Android and web. It provides a range of features, including an activity feed, people directory, podcasting, reward tools and a workflow management system. Its branded interface makes it easy for employees to navigate and stay up-to-date. Its mobile SMS text messaging system lets managers send messages to large groups of employees in a single go. The software is free to use, but extra features and support are available for a monthly fee.
Workvivo is a multi-channel employee communications app with a focus on elevating workplace culture. Its instant messaging and activity feed boost productivity and improve teamwork, while a powerful search function keeps important information at hand. Its HR integrations allow users to request time off, check their leave balance and get notified of pay slips. It can also be integrated with other enterprise applications to streamline business processes. Its custom branding features help align employees to the vision and values of the organization. Users can also tag the company's core values on posts when giving a shout-out or announcing a new initiative to reinforce the shared mission of the company. To learn more about this leading employee communication app, request a demo.