A powerful, easy-to-use presentation graphics program, PowerPoint (PPT) lets you create professional-looking electronic slide shows. An individual or group can use PPT to present information in a structured manner. Your presentation can be easily designed by using clip art, sound clips, movie clips, graphs, organization charts, and imported Web screens, among other features. Communicate clearly and professionally.
What is Microsoft PowerPoint:
Microsoft PowerPoint is part of the Microsoft Office suite. It is used to make presentations for personal and professional use.
We will discuss in this article the functions and features of a PowerPoint presentation, followed by some sample questions based on this topic for upcoming competitive examinations.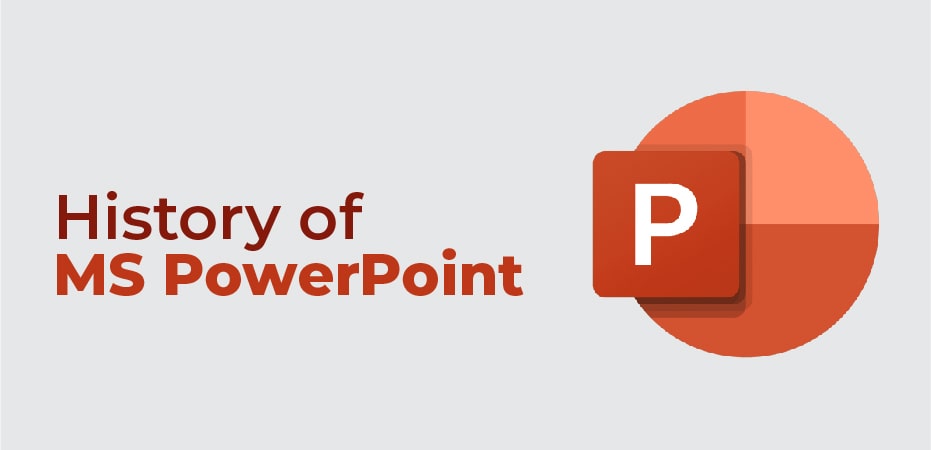 History of MS PowerPoint:
At a Silicon Valley software startup named Forethought, Inc., Robert Gaskins and Dennis Austin created PowerPoint. Forethought had been founded in 1983 with the goal of developing a graphical user interface and an integrated environment for future personal computers, but ran into difficulties, requiring a "restart" and a new plan.
Robert Gaskins was hired by Forethought as vice president of product development on July 5, 1984. Gaskins' mission was to create an application that would be optimal for the new graphical personal computers like Microsoft Windows and Apple Macintosh. Approximately a month after Gaskins's first description of PowerPoint (August 14, 1984), he published a 2-page document titled "Presentation Graphics for Overhead Projection.".
The Different Features of MS PowerPoint:
Microsoft PowerPoint has numerous features that can be used to customize and optimize a presentation. These have been discussed below.
Slide Layout:
There are a variety of options and layouts available for creating presentations. You can access this option under the "Home" section, where you can choose from multiple layout options. Below is a screenshot of the different slide layouts you can choose from:
Insert – Clipart, Video, Audio, etc:
A variety of options are available under the "Insert" category, allowing you to select the features you want to include in your presentation. A header, a footer, symbols, shapes, audio, and video may be included. This image illustrates the features that can be inserted:
Slide Design:
PowerPoint has many themes that can be used to add background colour, designs, and textures to slides. This makes the presentation more colorful and attracts the attention of people viewing it.
You can add this feature from the "Design" category on the homepage of MS PowerPoint. Although there are existing design templates available, the option to customize the design is also available in case someone wants to add a new texture or colour. You can also download slide designs online.
Animation:
The slides appear one after another on the screen during the slide show. One can refer to the "Animations" category if they want to add some animations to the way in which a slide appears. PowerPoint offers these animation styles:
In addition to these options, font size, font style, font colour, word art, date and time, etc. Can also be added to a presentation.
Different Uses of PowerPoint Presentation:
Presentations in PowerPoint can be used for both personal and professional purposes. The following are a few of the major fields in which PPT is extremely useful:
Education: The trend of e-learning and smart classes is rising as a mode of education in the modern day. PowerPoint presentations can help in making education more interactive and attract students towards the revised mode of learning
Marketing: The importance of PowerPoint presentations in marketing cannot be overstated. Graphs and charts can clearly demonstrate numbers that may otherwise be overlooked by the viewer if read verbatim
Business: MS PowerPoint can be used to invite investors or demonstrate how profits have increased or decreased.
Creating Resumes: PowerPoint can be used to create digital resumes. The resume can have different patterns, photographs, etc.
Depicting Growth: PPT can be used to show growth in a business, display student scores, etc. since both graphics and text can be added to a presentation