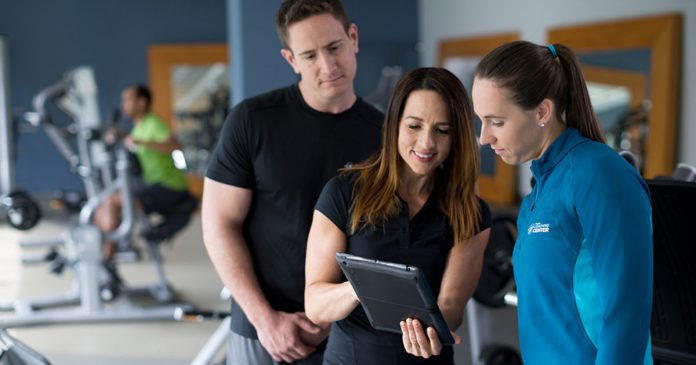 Using an app to follow along with workouts can motivate people who don't have the time or energy for gym class. But finding the best fitness app depends on your goals.
For example, apps that offer a mix of shorter and longer classes can help meet the sweet spot for many users. Some also include a community to keep participants motivated.
Daily Workouts Fitness Trainer
The app offers a wide range of workouts from a variety of trainers. Classes are broken down into categories like yoga, running, strength training and HIIT. Users can also search for a particular trainer or music. Classes are available at various intensities and can be tailored to a specific gym or equipment.
The free-to-use app offers a comprehensive selection of fitness programs including popular workouts from P90X, 21-Day Fix and PiYo. It also has a beginner's program that helps people ease into fitness by starting with mobility and stability exercises.
The 4.5-star app allows users to follow coaches, who provide instructions through audio cues in their headphones. It's available on iOS and Android. The app also has a community forum for users to connect and motivate each other.
Glo
YogaGlo is a jack of all trades, but really shines in the area of mindfulness and yoga. Their extensive library of workouts is easy to follow and is a great way to meet exercise and fitness goals from the comfort of your home.
Classes can be filtered by length, experience level, intensity, teacher, and specific body parts to make it easier to find the right one for you. You can also download any class to use offline.
The app allows you to set long-term goals and create programs that combine classes in a weekly schedule. It also includes live classes which gives you a more lively and energetic gym class feel. However, the cost of the app may be a turn off for some users.
Sworkit
Sworkit is a workout app that lets you do your exercises at home without the need to pay for a gym membership or fitness classes. It follows the American College of Sports Medicine's basic guidelines for a good workout, including aerobic, strength and resistance training, and flexibility components.
The variation of exercises is a particular strength of the app, as research has shown that those who get too accustomed to a routine are more likely to plateau. The app also includes a "Ask A Trainer" feature, allowing you to live chat with personal trainers at the touch of a button.
The app is free to download, but its premium features are offered for a monthly subscription fee. They include audible announcements of the next exercise, a timer that can be set to stop at your desired finish point, and tracking of weekly and monthly workouts.
Beachbody On Demand
For those who are already a fan of Beachbody workouts and programs this is a great option to stream them on the go. It has a great library of workouts and is adding more all the time. They also have a new feature where you can assign yourself a coach for added accountability.
It includes a variety of workouts from all their different programs including Insanity, Turbo Fire and Hip Hop Abs. You can view them on a desktop, tablet, or TV.
There are also two nutrition programs (Portion Fix and 2B Mindset) and mindset content. The app is well designed and easy to use, but the sheer number of workouts can be overwhelming at times. It is a lot of value for just a few bucks per month though.
Nike Training Club
The Nike Training Club app lets you take strength, yoga, and high-intensity interval classes that are lead by trainers. It's in the vein of Peloton and Apple Fitness Plus but doesn't require any expensive equipment to use.
It has great reviews on the Apple App Store and Google Play. People love that the app is easy to use and there are workouts for all abilities. There is also a community aspect that helps you motivate your friends and get them to join you on your journey.
Another bonus is that it has a broad catalog of workouts to choose from including bodyweight workouts and ones that can be done with or without equipment. It also has several workouts with a virtual coach to help motivate you.