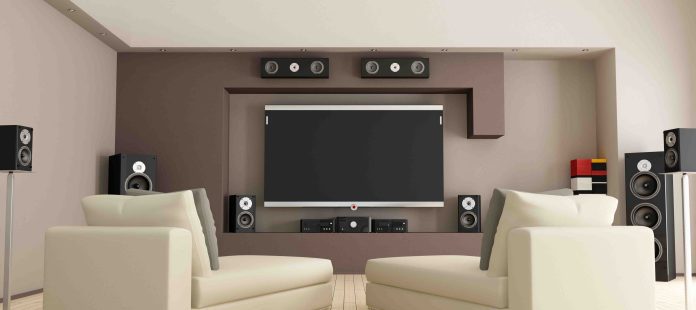 Home audio systems allow family members to listen to their favorite music throughout the house. This can be a great way for them to unwind while doing chores like cleaning or cooking.
A whole-home stereo system is the perfect solution for any modern home. These systems come with many features including multi-room playback, wireless connectivity, AM/FM radio tuners, and CD players.
Multi-room audio
Home audio systems can be built to amplify and distribute music throughout a home. They can be wired or wireless and powered or non-powered. Our team can help you choose the right equipment and map out a whole-home system that will meet your needs. We'll also help you plan for any additional components you may need to complete the project.
Multi-room audio has become a reality for many homeowners in recent years. Unlike traditional speakers that require unsightly wires, these systems use wireless technology to send your favorite music from room to room. They can be controlled with a smartphone app or by voice.
The best multi-room audio systems are easy to use and provide great sound quality. They offer a variety of features, including multiple input sources, support for popular streaming services, and integration with smart home systems. Our favorites include Sonos, Bose, and Russound. All of them are available in a range of sizes and prices to suit your budget and style.
Wireless connectivity
With wireless technology becoming more mainstream, many home audio systems now feature a wireless connectivity option. This means you can connect your speakers and stream music from your favourite app without the hassle of running speaker wires. This is a huge improvement over traditional wired systems, which require complicated cabling and can be susceptible to interference from nearby devices.
There are a number of ways to enable wireless connectivity in your home audio system. One is to purchase a standalone RF transmitter and receiver pair. This removes the biggest headache from your 5.1 surround sound setup: those annoying trailing wires. Another option is to buy a media streaming device with built-in voice assistants like Amazon Alexa or Google Assistant. This will turn your AV receiver into a network AV receiver and allow you to control it with voice commands.
The WiSA standard also offers a true wireless experience for your home theatre setup. This will connect your AV receiver, separate subwoofer and speakers wirelessly over your home Wi-Fi. This is a better solution than Bluetooth, which can be unreliable and only has a short range.
Multi-source audio
Multi-source audio is the ability to play different music sources in a variety of rooms/zones simultaneously. Unlike the built in second zone feature of some home stereo receivers, this type of system allows you to listen to different content in different areas at the same time.
A full multi-source system requires a more sophisticated control center with the ability to support more than one source and more than two zones. It also involves a more expensive amplifier compared to a single-source, non-multi-room system.
Whole-home audio is a fantastic solution for bringing everyone's favorite music together in your Henrico, VA, home. Whether it's your entire CD collection or your favorite 60s rock album, you can enjoy them all with multi-room music in your home. To find out more about creating a personalized home audio system, speak to a Crutchfield design specialist today. Or submit a commercial system design request. We're always happy to help!
Remote control
A home theater system with multiple listening zones is only as good as its ability to control the gear in those rooms. A smartphone, tablet or even a TV app is a great way to make that happen. Popular AV receiver brands like Yamaha, Denon and Onkyo offer remote-control apps that work with their own networked home theater systems, as well as compatible devices like Sonos speakers.
These apps aren't as simple as a standard remote but they're a lot easier to use than hunting and pecking letters on a thumb pad. They're also a great way to make your home audio system more secure, as you can restrict access and content selection to authorized users.
If you prefer a single-remote setup, choose an RF-capable AV receiver with a built-in learning remote. The IR transmitter in this type of receiver converts the IR commands to radio signals, which are then passed on to the components via IR flashers. IR sensors should be placed in areas where everyone in the family finds it easy to aim their handheld remotes.