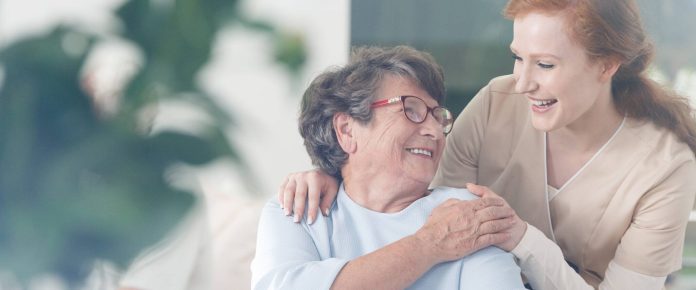 Caring for an elderly loved one is both emotionally and physically stressful. That's why you should know how to find a caregiver for elderly who's responsible, trustworthy and compassionate.
There are several ways to find a caregiver, including referrals from family, friends and colleagues. But there's no substitute for interviewing the person yourself.
1. Ask for Referrals
When you need to find a caregiver for your elderly loved one, ask for referrals from friends and family. They may be able to recommend someone who is compassionate, responsible, and has a positive work ethic.
You should also consider a caregiver's references and background checks. You should also talk to your older loved one's doctor about the best home care options.
Budget is another important factor to consider. You do not want to spend more than you can afford on senior care.
You should also discuss who should pay for the caregiver with your aging loved one and their family members early on to prevent arguments later. You should also look into insurance options to cover the cost of home healthcare.
2. Post an Ad
When you're looking for a caregiver for the elderly, posting an ad online can be a great way to find qualified candidates. However, it's important to make sure that your ad is clear and concise to save time for your potential applicants.
Caregivers typically work with clients who rely on them for their daily needs, like bathing, cooking, and grocery shopping. They also provide companionship and emotional support to these seniors.
A good caregiver will be able to understand their client's needs and preferences and will work with them to create a care plan. They should be patient and compassionate and able to handle a range of emotions.
3. Get a Reference
When looking for a caregiver, ask for references that have experience with your aging parent. This will help you find someone who is responsible, respectful, and compassionate.
You may also want to get a recommendation from an agency or staffing service. These services will have a background check and screening process for all their employees.
This can be an expensive process, but it can ensure your older adult gets quality care. It also gives you the opportunity to interview candidates who are a good fit for your family.
4. Do a Background Check
When it comes to caregiving, you don't want to trust just anyone with your elderly parent or loved one. That's why you should do a background check on the caregiver before hiring them.
Many nursing homes and other care facilities require caregivers to undergo criminal record checks before they can be hired. This is to ensure that the person is trustworthy and won't put their patient in danger.
Sexual abuse of the elderly is a huge problem in America, and it often goes unreported because the victim can't verbalize what's happening to them. Therefore, it's crucial to conduct a sex offender search as part of a background check on a potential caregiver.
Caregivers also sometimes have to drive senior patients around, so a bad driving history is another disqualifier.
5. Schedule an Interview
Caregiver interviews are a great way to get to know the candidates and see whether they are a good fit for the job. The interview can be done over the phone or in person and should include questions about their previous work experience, qualifications and knowledge.
The interview can also provide you with information about the caregiver's personality and how they would work with your elderly loved one. You should make sure that the person you hire is someone who is responsible, trustworthy and compassionate.
One of the most important caregiver interview questions to ask is "What would you do if your patient doesn't take their medications?" This question will help you gauge the candidate's ability to handle emergency situations. Even if the applicant doesn't have any previous experience, they should be able to answer this question confidently.