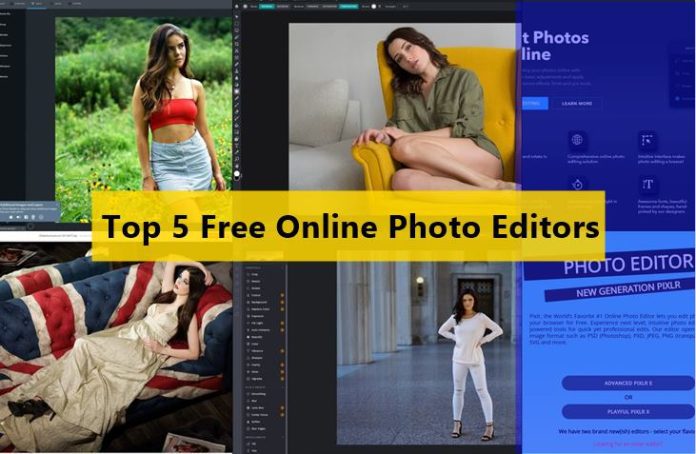 If you're looking for a photo editing program to help you enhance your photos, there are several options on the market. Some of them offer more advanced features than others, but many are beginner-friendly and easy to learn.
For example, PicMonkey is a free image editor that offers a suite of tools to edit photos. You can use it to adjust colors, sharpen images, and retouch photos.
Adobe Photoshop
Adobe Photoshop is one of the most popular photo booth software programs on the market. It is used by photographers, graphic designers and other creative professionals to edit images or create new high-quality images or graphics.
There are a variety of features available in Photoshop that can be useful for different types of projects and workflows. Some of these include the ability to protect certain parts of an image or artwork while editing them such as using a color and luminescence range masking control to select specific colors in the image.
Another great feature of Photoshop is the ability to create and work with multiple layers. Layers can contain multiple images and each image can have its own set of filters applied. The layers can also be renamed and moved around to make them easier to manage.
Luminar
Luminar is an image editing program that works as stand-alone software or as a plugin alongside other popular photo editors. It blends AI-powered tools with more traditional manual adjustment options to create a more complete program that's ideal for all levels of photographers.
Its interface has been updated, making it easier to find the tools and sliders you need. Instead of a confusing filters & workspaces layout, Luminar now uses a more user-friendly grouping of editing tools into 4 categories: Essentials, Creative, Portrait and Pro.
Another feature of Luminar Neo is Templates, which are presets that can instantly transform your photos with minimal input from you. These templates are based on AI assessments of your photos and come in 22 different collections with five to six individual edits that can suit most images.
Aside from the templates, Luminar Neo also features an AI Sky Enhancer that can improve colors, intensify sunrise and sunset, and add or remove clouds from the sky. Additionally, it offers Body AI that can preserve lifelike curves and shapes in your photos.
GIMP
GIMP is a free and open-source image manipulation program. Originally founded in 1995 by Spencer Kimball and Peter Mattis, it has since grown into a full-fledged image editor that can compete with the big players in the industry.
GIMP comes with a lot of features that are sure to please anyone in the creative field. It has a wide range of paint tools and a plethora of effects to enhance images.
It also has many retouching options, such as the ability to crop and clone images. It supports a variety of file formats, including TIFF, JPEG, and GIF.
GIMP also includes a powerful plug-in system that makes it easy to add new functions, file formats, and effect filters. This is why it's such a popular choice for graphic artists and designers, but it's also an ideal program for beginners who want to learn the basics of editing images. It's available on a number of platforms, and is free to download and use.
Fotor
Fotor is a free photo software that offers a variety of features and effects. It's easy to use and features a colorful interface.
One of its main features is its filters, which can be used to enhance a picture's beauty. There are hundreds of these filters, and they're available in both the desktop and mobile versions of the app.
There's also a collage maker, which allows you to make eye-catching pictures in just a few clicks. You can also add a background, border or tilt-shift effect to your photos.
The program also has a number of retouching tools. It can remove red eyes, wrinkles and other skin blemishes.
It also supports AI background removal, which can erase people and other objects from the image. It can also replace backgrounds with solid color and even other pictures.