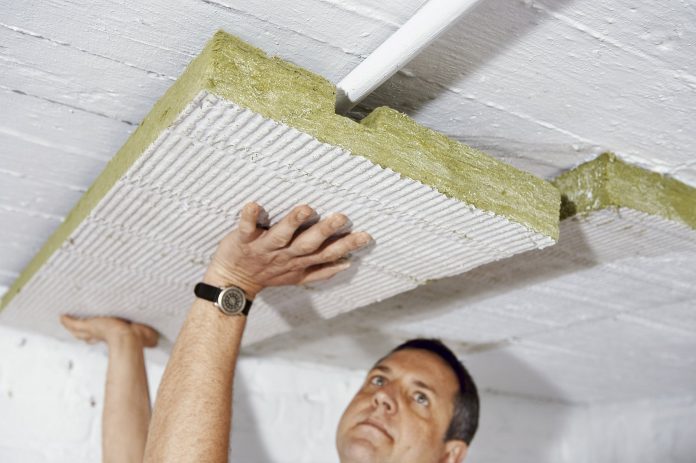 Insulating your loft can make a huge difference to the energy efficiency of your home. It can cut down your energy bills, reduce your carbon footprint and even increase the value of your property.
Depending on the type of insulation you choose, it can either be blown in or fitted between joists or rafters. It can also be laid over wooden boards to provide a loft conversion.
Save Money on Energy Bills
A lot of heat is lost through a home's roof, especially in uninsulated properties. It's therefore important to get loft insulation if you want to cut down on your energy bills.
You'll also be helping to reduce carbon dioxide emissions, as less energy will need to be used in heating your home. A well-insulated loft can save you up to PS215 a year, according to the Energy Saving Trust.
Mineral wool blanket-style insulation is the cheapest way to insulate your loft, and can be easily fitted yourself. However, make sure you clear out the loft before you start so that you can get at least 270mm of material in place, and ensure that there are no gaps or voids. This will prevent hot air escaping into your home and cold air entering, leading to higher energy bills.
Reduce Noise Pollution
Loft insulation is one of the most effective ways to reduce noise pollution. It prevents outside sounds from travelling to the lower levels of your home, creating a peaceful, quiet environment.
Having good insulation in your roof and loft will also help the environment by reducing carbon emissions. It will allow you to use less energy in heating your home and thus help the electricity grid by taking pressure off it.
If you are using your loft for storage, it is a good idea to fit acoustic partitions as this will further improve the soundproofing of your property. Loose-fill insulation such as cellulose is ideal for this purpose and can be easily installed between the loft joists. Water pipes and tanks should be insulated before you fit blanket insulation, and electrical wiring should go above the insulation so it doesn't stretch (unless a recessed downlight loft cap is fitted).
Loft insulation is an excellent option to reduce your household energy bills, increase your home's value, and reduce environmental impact. The upfront costs are low and the product will last for 40 years or more, making it a great investment.
Increase Your Home's Value
Home insulation is a key element of any energy upgrade project, and it also helps improve your EPC rating. This means that when you come to sell your property, you can claim a higher price on the market.
A house with insufficient insulation can lose a third of its heat through the roof. By insulating your loft, you can prevent this loss and keep your home warmer for less money.
Another benefit of loft insulation is that it reduces noise pollution, making your home more tranquil and pleasant. This is especially important if you live near a busy road or have neighbours who are loud.
As a result, homeowners often see a high return on investment when they install loft insulation. This is in part due to the fact that it is more affordable than many other home improvements and can be installed easily by DIYers. However, it is also because it has a wide range of benefits, including energy savings and increased comfort.
Easy to Install
If your loft is easy to access and has regular joists, it should be simple to upgrade the insulation yourself. However, for a more complex loft, with difficult to reach areas or a complicated roof structure, it's best to let the professionals take care of the job.
Blanket style insulation is the most popular and affordable type of loft insulation. Start in the furthest corner of your loft, crawl boards in place, and unroll the first length so it fits between joists (or sits on top of existing insulation) up to a minimum depth of 270mm. Continue in this way, using the space between joists to the fullest extent possible, whilst leaving gaps for any walls or cross beams. Don't compress the insulation – it will lose its effectiveness.
Other methods of insulating your loft include loose-fill insulation and blown fibre. These use loose, lightweight materials such as cork granules, cellulose fibre, mineral wool or even recycled newspaper.