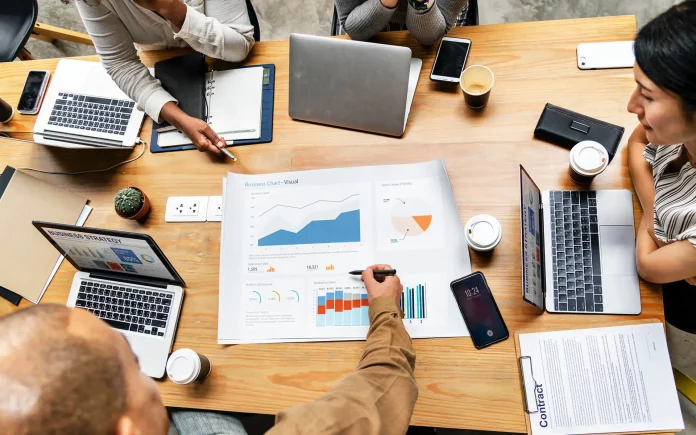 A new generation of AI tools is changing the way we build websites. From website design to code generation, these tools are taking the load off of web designers.
The first example is Jimdo, which introduced its AI editor in 2017. You describe your site's purpose and the platform will create two starting points.
Customization flexibility
The best AI website builder offer extensive customization flexibility to make your site unique. Some platforms even include AI-powered features that generate text based on a short prompt, while others use language learning models like ChatGPT to create customized content for your website. However, it is important to check the reviews and feedback of each platform to ensure that it offers the flexibility you need.
For professional designers, AI-powered software can help streamline the design process by allowing them to upload their mockups and wireframe designs. Then, the software will automatically convert them into interactive templates. This functionality allows you to save time and money by avoiding the need for manual input.
Another feature of AI website builders is that they can help you with marketing and SEO optimization. Using these tools can help you boost your online visibility and boost sales. Some AI website builders also include additional features, such as a blog manager and social media integration.
Easy to use
Using an AI website builder is easy and intuitive. Many of them have a visual editor and are optimized for mobile devices. They also provide a variety of features that can help users optimize their websites for search engines. These include a SEO-friendly design, customizable meta tags and image alt text, and structured data markup.
The AI website builders offer templates to give your site structure, and some even allow you to add pages. However, it is important to keep in mind that these AI-based tools do not replace your designer or developer. They can be useful for smaller businesses and startups, or those who don't have a lot of time to build a website.
Another example is GoDaddy's Conversations app, which uses AI to summarize all of your business correspondence across all communication channels. This tool can save you a lot of time and effort by eliminating the need to scroll through chat logs or rummage through emails.
Low data consumption
A website is an important tool for any business, and the right AI website builder can help you create a site that will make your company stand out. These tools allow users to customize their websites without coding and can also provide features like chatbot integration and SEO optimization. However, the level of AI functionality varies across different website builders.
One of the best AI website builders is Hostinger, which offers an intuitive drag-and-drop editor and more than 100 premade templates. Its AI functionalities are easy to find and use, making it a great choice for beginners.
Another good option is TeleportHQ, which allows designers to upload their mockups directly into the program and convert them into interactive templates. This feature is especially useful for designers who need to save time. The program also allows for simple interactions and natural language, which makes it easier to communicate ideas. The platform also integrates with email marketing, which can be a huge advantage for businesses looking to expand their reach online.
Easy to get a business domain
Getting a business domain with an AI website builder is easy and affordable. This is because AI website builders offer multiple domain options and are compatible with all major web hosting providers. In addition, they can provide advanced SEO optimization capabilities for a website.
The best AI website builder can create a professional-grade website in a few hours or days. These platforms automate various aspects of the website creation process and allow users to customize their designs. They also have a wide selection of templates to choose from.
One of the leading AI website builders is GetResponse. It offers a comprehensive set of tools, including email marketing, customer support, and marketing automation. It also provides website building tools and a blog. Its free version includes a custom domain and unlimited website pages. The premium version offers additional features, including eCommerce functionality and a booking system. It also allows users to add contact forms. These features can help businesses increase sales and generate leads.