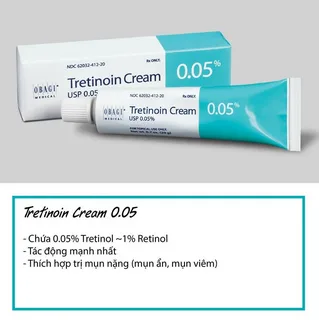 Retinoids can help to improve blemishes, limit fine lines and wrinkles and limit discolouration caused by sun damage. Over-the-counter products containing retinol can be a good place to start but stronger prescription Retin-A (tretinoin) is recommended for deeper wrinkles and acne scarring. The latter can cause irritation so it is best to introduce it slowly into your skincare routine and then build up usage.
La Roche-Posay
The brand has been around for decades and its products are often dermatologist-recommended, especially for dry skin types like eczema and rosacea. They prioritize mild formulas and offer condition-specific treatments like the eczema treatment dermalistex. They are also cruelty-free and use a wide variety of ingredients including selenium-rich thermal spring water, shea butter, niacinamide, and glycerin.
They are also a part of a community of dermatologists that work with them on clinical studies, joint research projects, continuing education, and socially responsible actions. This partnership is reflected in the brand's life-changing products that are designed to improve sensitive skin health.
Using a soothing complex, this moisturizer calms overly sensitive and allergy-prone skin while replenishing your skin's hydrolipidic film. Shea butter and niacinamide help soothe irritation, while neurosensine calms your skin's overactive nerves. The hydrating serum is also alcohol, fragrance, and mineral oil-free.
Drunk Elephant
Retinol is the ultimate anti-aging ingredient and Drunk Elephant's best selling product. It reduces fine lines and wrinkles, improves uneven skin tone, helps unclog pores, and stimulates collagen production. It also contains a triple peptide blend and a nourishing mix of passionfruit, apricot, and marula oil to replenish essential lipids.
The brand's clean formulations and Instagram-worthy packaging have made it one of the fastest-growing skincare ranges with celebrities, influencers, and beauty editors singing its praises. Its cult favorites include the Beste No. 9 Jelly Cleanser, which smells like nothing and melts away makeup, dirt, and sunscreen without drying or irritating the skin.
The founder of the brand believes that natural doesn't always equal better and she focuses on creating products with healthy pH levels, ingredients the skin recognises, and small molecular structures so that they can be absorbed quickly and easily. She avoids any products containing fillers and the "suspicious six" ingredients that are known to be potential irritants.
The Ordinary
The Ordinary is the no-nonsense skincare brand that's taken the beauty industry by storm. Its affordable products bring clinical technology to the forefront of our routines. The Ordinary's most popular products include its world-famous retinol, which brightens dull skin for a revitalized complexion and reduces fine lines and wrinkles. It also contains antioxidants and hyaluronic acid, which helps to hydrate the skin.
It's free of fragrance, mineral oils and talc, and it's also cruelty-free. In addition, The Ordinary's products are formulated without parabens, sulfates, SLS, propylene glycol, phthalates, petrolatum, methylchloroisothiazolinone and methylisothiazolinone, benzalkonium chloride, artificial dyes and phtalates. It's great for people with sensitive skin. It can also be used to help remove old fake tan. You can also use The Ordinary's Glycolic Acid 7% Toning Solution to get rid of dry patches and bumps.
Paula's Choice
Paula's Choice is a beauty company that provides products and extensive skincare research. The brand is best known for its BHA exfoliants, which help to remove dead skin cells. It also offers many other skincare products that are suitable for all skin types and concerns. These include anti-aging products, moisturizers, and skin brighteners.
The eponymous line of skincare products was founded in 1995 by Paula Begoun. She struggled with acne and eczema and sought out brands that didn't contain harmful ingredients. Her no-BS ethos has since become the cornerstone of her namesake brand.
Paula's Choice products contain tried-and-true ingredients such as salicylic acid, AHAs, retinol, ferulic acid, vitamin C, and niacinamide. Their multipurpose formulas are designed to save you time and money by combining several ingredients into one product.
A-Passioni
Drunk Elephant has been on this big kick of suggesting that you "cocktail" their products – mix A-Passioni with Protini Polypeptide Moisturizer and B-Hydra Intensive Hydration Serum. The idea is to get people to buy more of their stuff, which makes sense from a marketing perspective but made beauty guru and fellow skinfluencer Caroline Hirons' head explode.
This clean, cutting-edge cream fuses a revolutionary 1.0% vegan retinol with nourishing and superfood-rich ingredients to diminish fine lines and wrinkles and reveal a visibly more vibrant complexion. A triple peptide blend, kale leaf extract and xanthophylls help to protect against free radical damage while a curated mixture of jojoba, apricot and marula oils replenish essential lipids.
Apply a pea-sized amount to cleansed skin, starting with twice a week and gradually increasing frequency to every other night (and ultimately every night as tolerated). For daytime use, always layer on a broad spectrum SPF since retinol can make your skin sensitive to the sun.retin-a cream uk